The Team

Robert Coleman
B.D.S. (Guy's) (Lond. 1984), L.D.S., R.C.S., (Eng) M.F.G.D.P., (U.K.), D.P.D.S. (Bri), M.Surg.Dent R.C.S. Registered Specialist in Oral Surgery
Robert qualified from Guys (GKT) in 1984 and is passionate about delivering gentle, high quality dental care for the whole family. He has gained several postgraduate qualifications and is a General Dental Council Specialist (Oral Surgery). After qualifying he worked for several years in various Oral and Maxillo Facial Hospital Departments and in General Practice in London (Ealing and Chelsea).
He gradually returned to Cirencester (where he was born!) to help his Father part-time and took over completely in 2000.
He is Chairman of Gloucestershire Independent Dentists and vice Chairman of the Local Dental Committee and Secretary of the Oral Health Advisory Group. He is Director of the Primary Care Oral Surgery Service in Gloucester and a Local Advisor for Dental Protection.
He is married and has children at university.
He enjoys surfing, sailing and walking and is a member of the British Deer Society.

Sarah Mobberley
B.D.S. (Guy's) (Lond. 2000) M.F.D.S., R.C.S. (Ed.), M.F.G.D.P., (U.K.)
Sarah is committed to providing friendly, gentle, high quality dental care. She qualified from Guys (GKT) in 2000 and has postgraduate qualifications from the Royal College of Surgeons and a Diploma of Postgraduate Dental Studies.
She has been a dentist at Coleman and Associates for over 10 years and before that was a Senior House Officer in Oral and Maxillo Facial Surgery and Orthodontics so has a wide range of experience of all aspects of dentistry.
Sarah has a young family and enjoys fitness and travel in her spare time. She is a member of Gloucestershire Independent Dentists.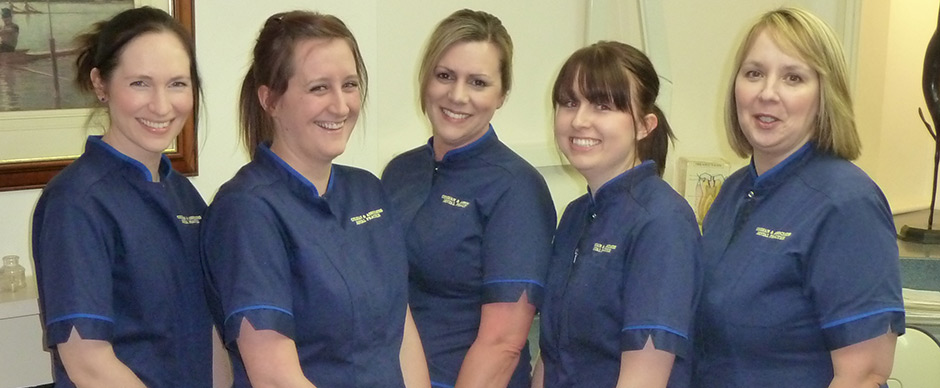 Dental Nurses & Reception Team
All our nurses and receptionists have passed the dental nurses qualification and are registered with the General Dental Council as dental care professionals.